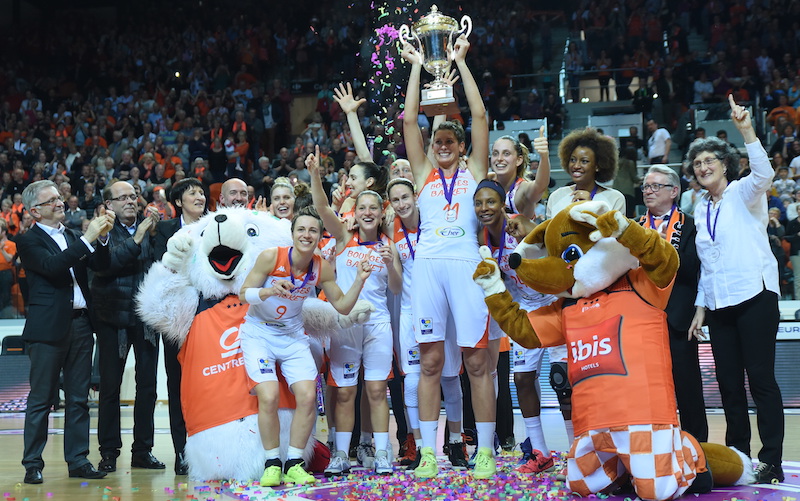 Tango Bourges Basket have claimed a maiden EuroCup Women title after defeating fellow French club and defending champions ESBVA-LM 105-93 on aggregate.
Having won the first leg 51-40 on the road on 6 April, Tango Bourges Basket led throughout the return leg, eventually prevailing 54-53 in front of a 5,000-strong sold out home crowd.
Whilst it is Tango Bourges Basket's maiden EuroCup Women title, the club have won EuroLeague Women three times and also lifted the Liliana Ronchetti Cup, their most recent success coming in 2001.