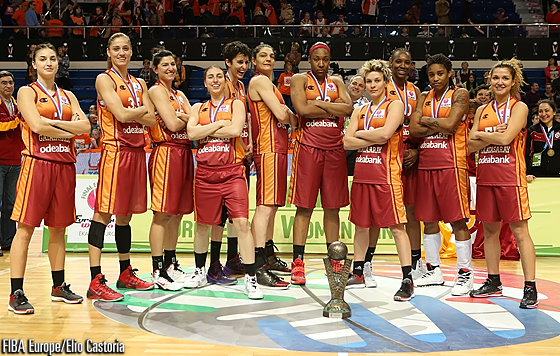 Galatasaray were crowned the new EuroLeague Women Champions and the first to hail from Turkey after they shut down city rivals Fenerbahce 69-58 in an utterly absorbing conclusion to the Final Eight.
Back from injury Sancho Lyttle, Galatasaray were able to record their historic moment off the back of another stunning start to the game and also the late heroics of Kimyacioglu. Lyttle was the games top scorer and rebounder with 19 points and 12 rebounds while chipping in two steals.
The entire game was close until the final minutes when Sebnem Kimyacioglu stepped into EuroLeague Women history and Galatasaray basketball folklore as she came off the bench with four minutes remaining and sunk a huge triple from the wing. Minutes later, she converted again from downtown and effectively won the game for her team.
Spain's Alba Torrens was named Euroleagues Elite Eight MVP of the tournament.
BOX SCORE