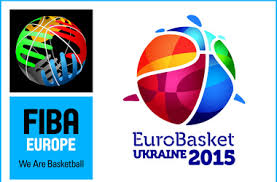 Last Thursday, the Eurobasket Women competition drew seeding pots for the 2nd Qualification Round. There will be 22 teams competing in the 2nd Qualification Round and they will fight for the 11 remaining spots for the 2015 Eurobasket Women Championship.
The 2nd Qualification Round will take place over the course of June 2014 with the teams divided into four groups of four and two groups of three teams each.The game dates are 8th, 11th, 15th, 18th, 22nd and 25th June.

Each team will play every other team in its group on a home and away basis with the six group winners and five second-best placed teams joining the already qualified teams in Hungary and Romania.

Those teams that have already qualified are the two host nations (Hungary and Romania); Greece who won the EuroBasket 2015 Women 1st Qualification Round; and Spain, France, Turkey, Serbia, Belarus, and the Czech Republic who will all compete at the 2014 FIBA World Championship for Women.

The draw will take place in Munich, Germany, along with the draws for the 2015 FIBA Europe Youth Championships and European Championships of the Small Countries.
Pot I
Sweden
Italy
Great Britain
Montenegro
Croatia
Slovak Republic
Pot II
Russia
Lithuania
Ukraine
Latvia
Poland
Bulgaria
Pot III
Israel
Estonia
Germany
Slovenia
Belgium
Netherlands
Pot IV
F.Y.R. of Macedonia
Portugal
Finland
Luxembourg