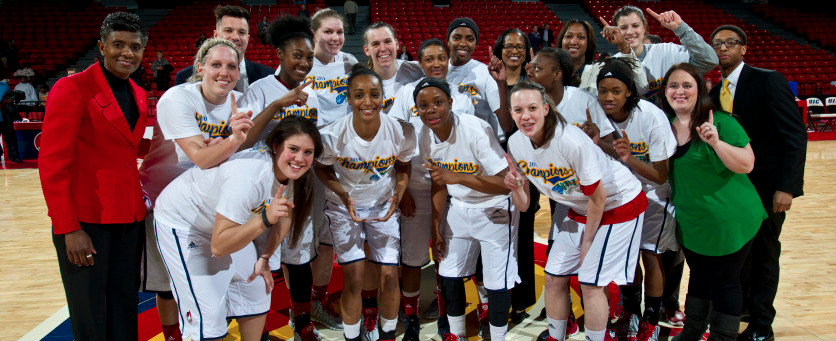 UIC women's basketball team (26-9) defeated Stephen F. Austin, 73-64, in the Championship Game of the 2014 Women's Basketball Invitational. The Horizon League has captured two straight WBI championships as Detroit took home the title in 2013.
UIC's Ruvanna Campbell was named MVP of the WBI after scoring 18 points, grabbing 12 rebounds and recording a WBI-record 8 blocks in the title game
Run by Sport Tours International, the Women's Basketball Invitational capped its fifth season. The tournament provides a choice for postseason worthy Division I teams who wish to continue their season, but who do not qualify for the NCAA Tournament. Past winners have been Appalachian State in 2010, UAB in 2011, Minnesota in 2012 and Detroit in 2013.