The preseason schedule for the WNBA has been released for the 2014 season. The full WNBA schedule can be viewed here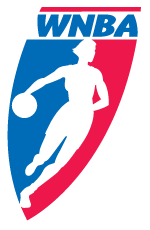 2014 WNBA Preseason Schedule
Day
Date
Visiting Team
Home Team
Local Time
Venue
City
Fri.
May 2
San Antonio
Tulsa
11:30 a.m.
BOK Center
Tulsa, Okla.
Sat.
May 3
Australian Nat'l Team
Los Angeles
1:00 p.m.
Southwest College
Los Angeles, Calif.
Sun.
May 4
New York
Connecticut
1:00 p.m.
Mohegan Sun Arena
Uncasville, Conn.
Mon.
May 5
Washington
Indiana
12:00 p.m.
Bankers Life Fieldhouse
Indianapolis, Ind.
Mon.
May 5
Australian Nat'l Team
Minnesota
7:00 p.m.
Target Center
Minneapolis, Minn.
Tue.
May 6
Tulsa
San Antonio
10:30 a.m.
AT&T Center
San Antonio, Tex.
Wed.
May 7
Indiana
Washington
11:30 a.m.
Verizon Center
Washington, D.C.
Thur.
May 8
Connecticut
New York
11:00a.m.
Madison Square Garden
New York, N.Y.
Sat.
May 10
China Olympic Team
Los Angeles
2:00 p.m.
SRC Arena/UC-Riverside
Riverside, Calif.
Sun.
May 11
Los Angeles
Seattle
1:00 p.m.
KeyArena
Seattle, Wash.
Sun.
May 11
New York
Atlanta
3:00 p.m.
Philips Arena
Atlanta, Ga.
Tue.
May 13
Washington
Chicago
7:00 p.m.
University of Delaware
Newark, Del.